Homeowners
Your home is probably your most valuable asset-both as an investment and as your sanctuary in a hectic world. When your home is damaged or destroyed, you need your claim settled by an insurance company that understands this simple fact. Coverage availability and prices may vary by company; we can help you determine which of several companies we represent will best meet your needs and provide the most valuable combination of tailored coverage, quality, service and fair pricing.
Because life happens at home, it is one of the most important investments you will make and protecting that investment is essential. Homeowners or Dwelling policies have many different coverage options and features that can be overwhelming. Goodman Agency Agents are ready to answer any questions you might have regarding your homeowners coverage.
Components of Homeowners Insurance: This can cover a rental home, which we call Dwelling/Dwelling Fire or Homeowners:
There are usually 5 different subsections of a homeowners policy. Our agents can explain how these different subsections work to create your own tailored insurance policy.
Dwelling-To put it simply- this is the coverage on your house! Nothing inside that isn't part of the existing house.
Other structures-Any structure separate from the main house including detached garages, storage sheds on property, fences, gazebo, play sets, and even your landscaping.
Personal Property-Any item that isn't attached to the house including your clothes, furniture, food, refrigerator, washer/dryer, etc.
Liability Insurance-Financial Risk coverage can provide legal services.
Medical Coverage-Reimburse medical expenses incurred by guests who had an accident on your property.
At Goodman Agency, we strive to explain to you what each section means for you and how the policy works as a cohesive unit to work with you in case of a loss.
Ways your premium might be factored are different with each company. Some of those factors include, but are not limited to:
Type/shape of roof/ last replaced
Claim History
Continuous coverage
Auto/home discounts

Town where you live
Proximity of your home to fire station or fire hydrant
Deductibles (Higher Deductible= lower premium)
Discounts/Credits available
Additional endorsements available: Mine Subsidence/ Earthquake/ Water Backup/ Flood Insurance
Insurance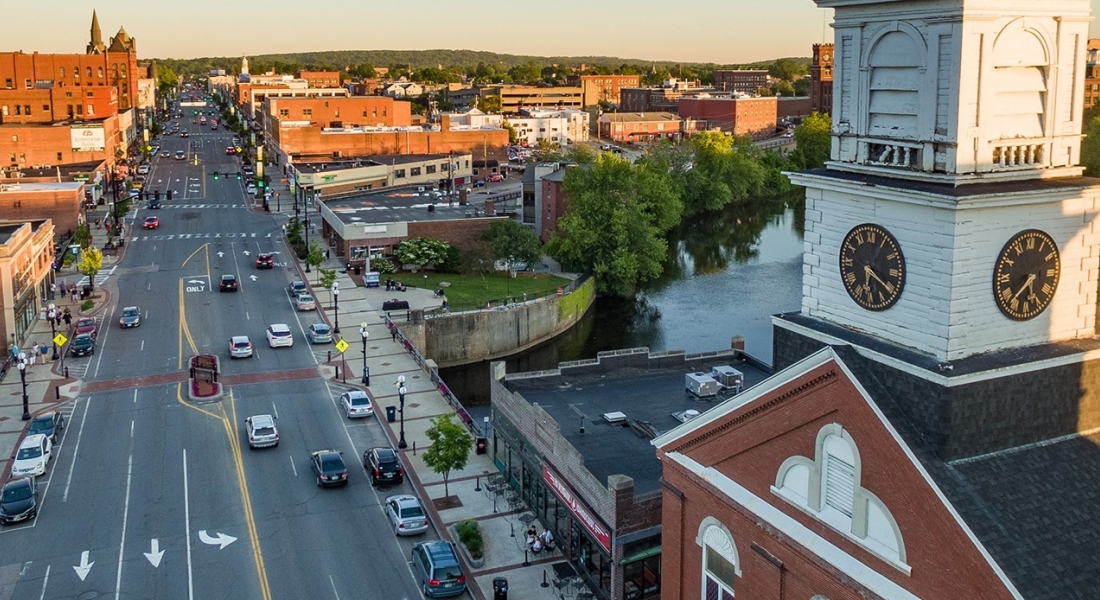 We provide many types of insurance. As independent insurance professionals we can help you find the coverage that best suits your particular needs and provide you with the greatest value. Advantages vary from company to company, and some require the purchase of certain coverage. We will review your options with you to find the company and coverage that are right for you.
Auto → Toys (Boat, Motorcycle, ATV, Golf Cart) → Commercial → Homeowners → Life → Renters → Farm Owners → Personal Umbrella → Health →
Request a Quote
Statements on this web site as to insurance policies and coverages provide general information only. This information is not an offer to sell insurance. Insurance coverage cannot be bound or changed via submission of any online form/application provided on this site or otherwise, e-mail, voice mail or facsimile. No binder, insurance policy, change, addition, and/or deletion to insurance coverage goes into effect unless and until confirmed directly by a licensed agent. Any proposal of insurance we may present to you will be based upon the information you provide to us via this online form/application and/or in other communications with us. Rates are not final until all reports are ran and approved/rated by the company. Please contact our office at 217-854-2200 or 217-854-8616 to discuss specific coverage details and your insurance needs. All coverages are subject to the terms, conditions and exclusions of the actual policy issued. Not all policies or coverages are available in every state. Information provided on this site does not constitute professional advice; if you have legal, tax or financial planning questions, you should contact an appropriate professional. Any hypertext links to other sites are provided as a convenience only; we have no control over those sites and do not endorse or guarantee any information provided by those sites.