Health
Health insurance plays an important role in protecting your family's assets. It helps pay for doctors, hospitals and emergency care depending on the plan you choose. We represent several companies that offer individual major medical, catastrophic, short term and Medicare plans.
With all of the changes in recent years, major medical coverage for individuals under 65 and group healthcare coverage has become difficult to understand. Our professionals have experience to find the right plan for your family or business. They can help you navigate through the marketplace or help you find a quality plan that fits the business' budget and needs!
Goodman Agency's agents have extensive knowledge and training in the individual over 65 medical coverage, which is commonly referred to as Medicare. There are many options regarding many different plans, and our agents would gladly speak to you about those options. Please give us a call to discuss your individual needs.
We are here to help and we want you to be comfortable in the decisions you make. We encourage all of our clients to ask us questions regarding their coverage. This helps them to understand the policies they purchase from us at Goodman Agency!
Agents Available to Help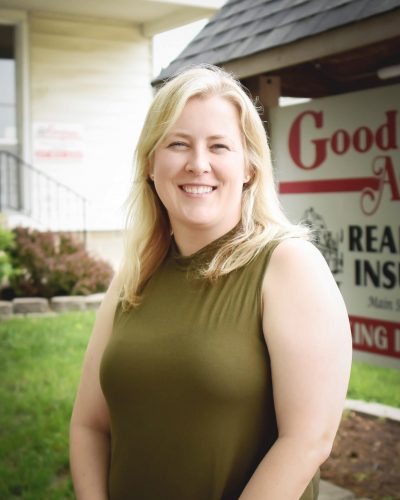 Becca Drummond
Real Estate Broker/Insurance Producer
Call us: 217.854.2200 (office) 217.825.5489 (cell)
Learn More
Insurance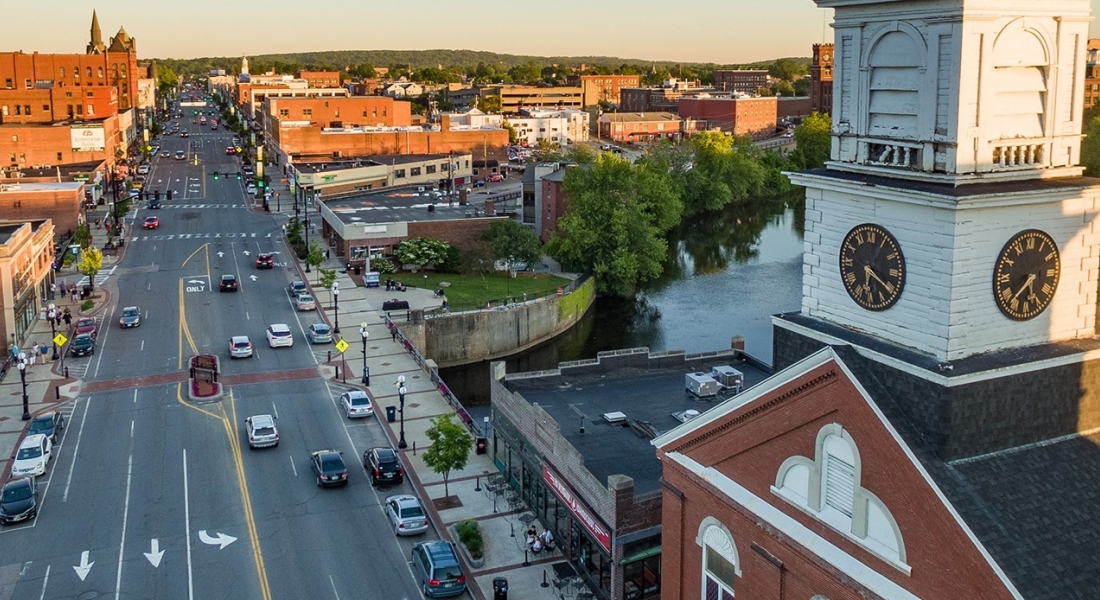 We provide many types of insurance. As independent insurance professionals we can help you find the coverage that best suits your particular needs and provide you with the greatest value. Advantages vary from company to company, and some require the purchase of certain coverage. We will review your options with you to find the company and coverage that are right for you.
Auto → Toys (Boat, Motorcycle, ATV, Golf Cart) → Commercial → Homeowners → Life → Renters → Farm Owners → Personal Umbrella → Health →
Request a Quote
Statements on this web site as to insurance policies and coverages provide general information only. This information is not an offer to sell insurance. Insurance coverage cannot be bound or changed via submission of any online form/application provided on this site or otherwise, e-mail, voice mail or facsimile. No binder, insurance policy, change, addition, and/or deletion to insurance coverage goes into effect unless and until confirmed directly by a licensed agent. Any proposal of insurance we may present to you will be based upon the information you provide to us via this online form/application and/or in other communications with us. Rates are not final until all reports are ran and approved/rated by the company. Please contact our office at 217-854-2200 or 217-854-8616 to discuss specific coverage details and your insurance needs. All coverages are subject to the terms, conditions and exclusions of the actual policy issued. Not all policies or coverages are available in every state. Information provided on this site does not constitute professional advice; if you have legal, tax or financial planning questions, you should contact an appropriate professional. Any hypertext links to other sites are provided as a convenience only; we have no control over those sites and do not endorse or guarantee any information provided by those sites.